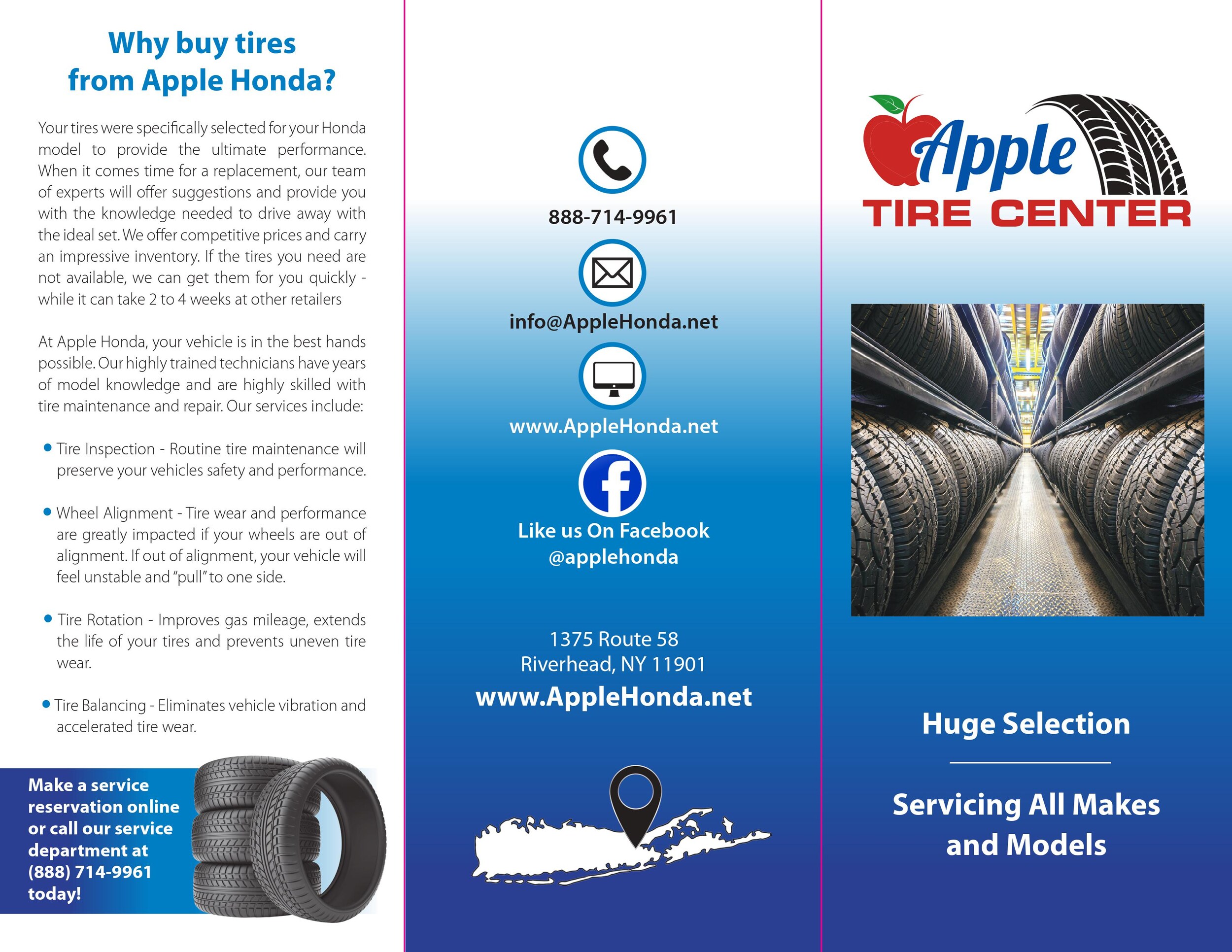 Your tires were specifically selected for your Honda model to provide the ultimate performance. When it comes time for a replacement, our team of experts will offer suggestions and provide you with the knowledge needed to drive away with the ideal set.  We offer competitive prices and carry an impressive inventory. If the tires you need are not available, we can get them for you quickly - while it can take 2 to 4 weeks at other retailers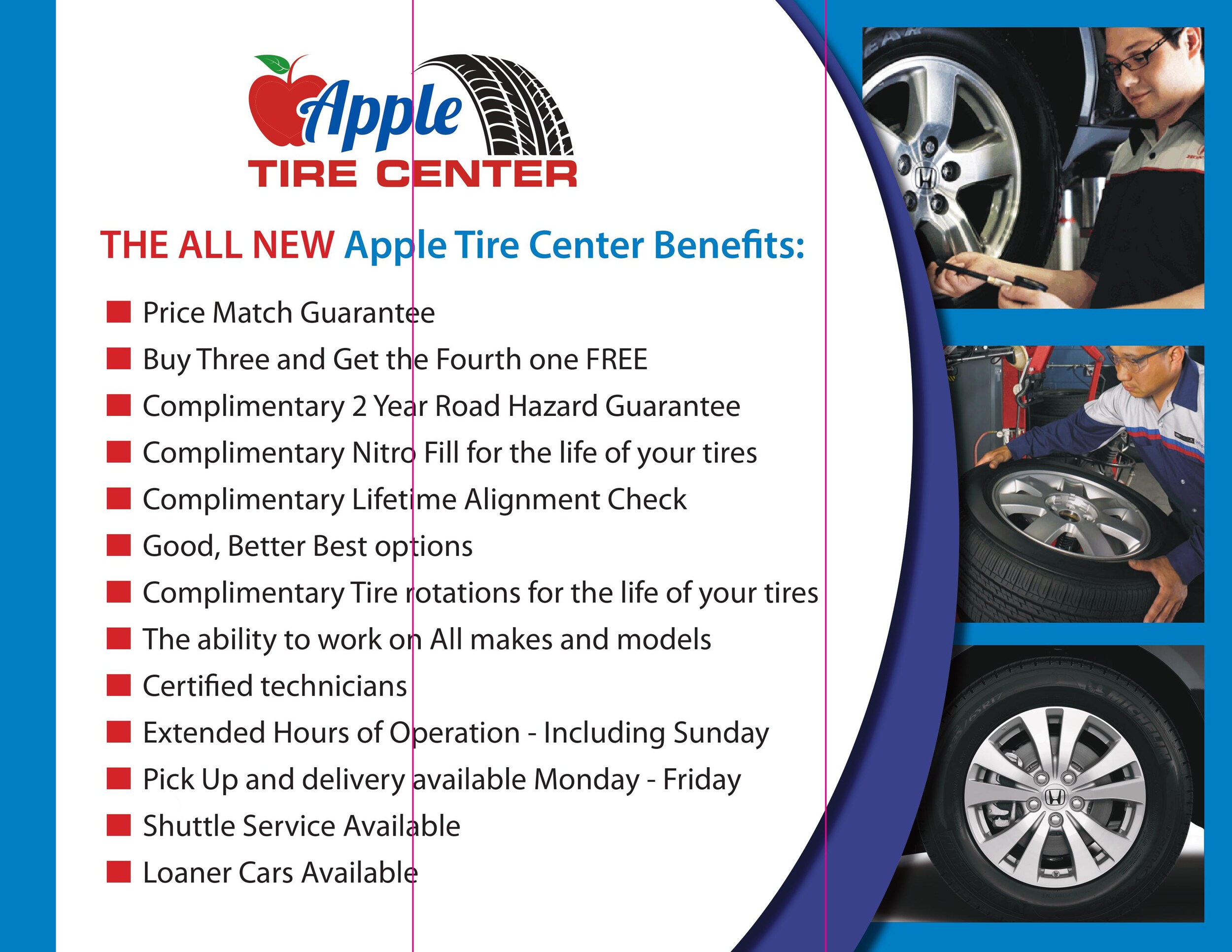 At Apple Honda, your vehicle is in the best hands possible. Our highly trained technicians have years of model knowledge and are highly skilled with tire maintenance and repair. Our services include:
Tire Inspection - Routine tire maintenance will preserve your vehicles safety and performance.
Wheel Alignment - Tire wear and performance are greatly impacted if your wheels are out of alignment. If out of alignment, your vehicle will feel unstable and  "pull' to one side.
 
Tire Rotation - Improves gas mileage, extends the life of your tires and prevents uneven tire wear.
Tire Balancing - Eliminates vehicle vibration and accelerated tire wear.
Make a service reservation online or call our service department at (888) 714-9961 today!