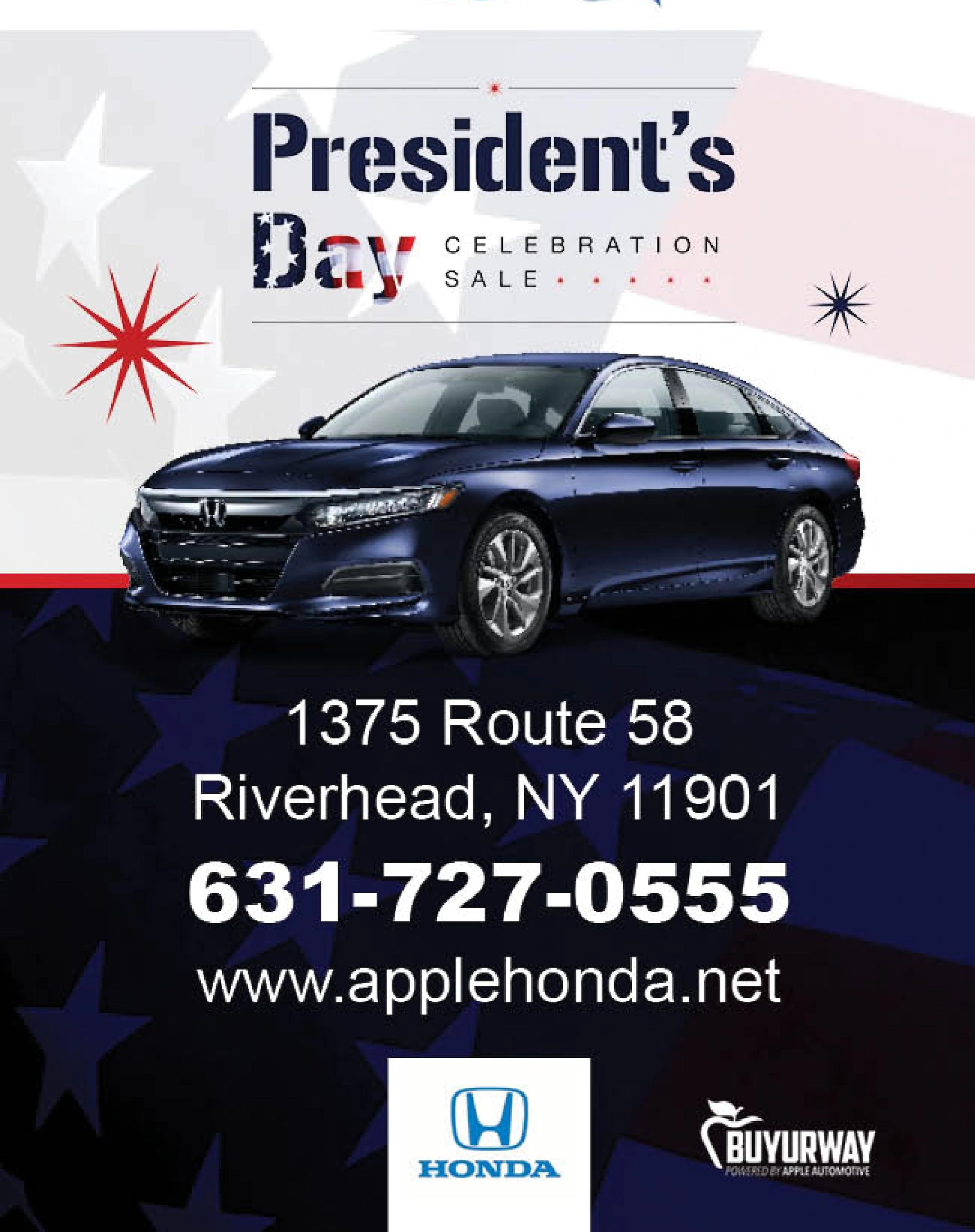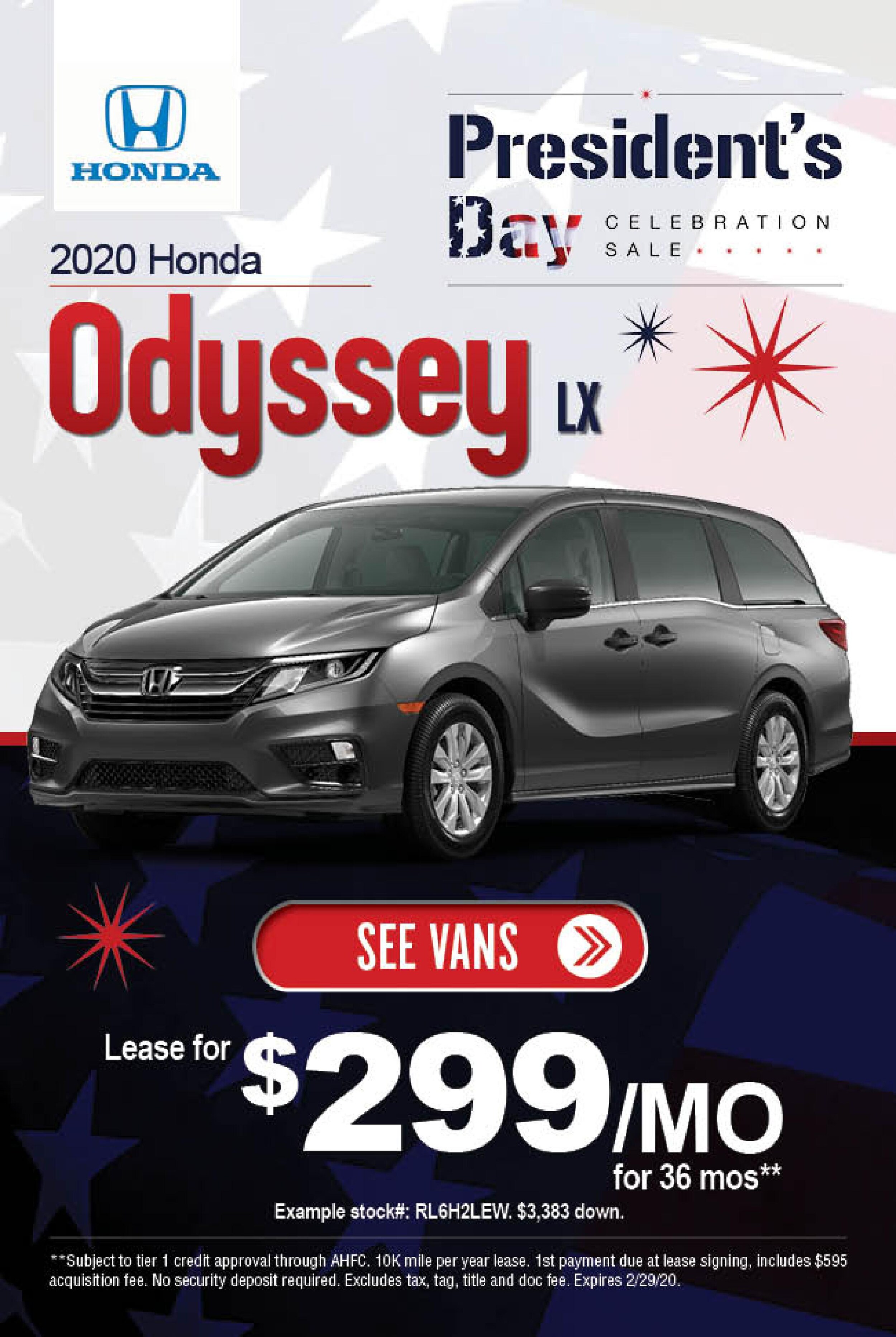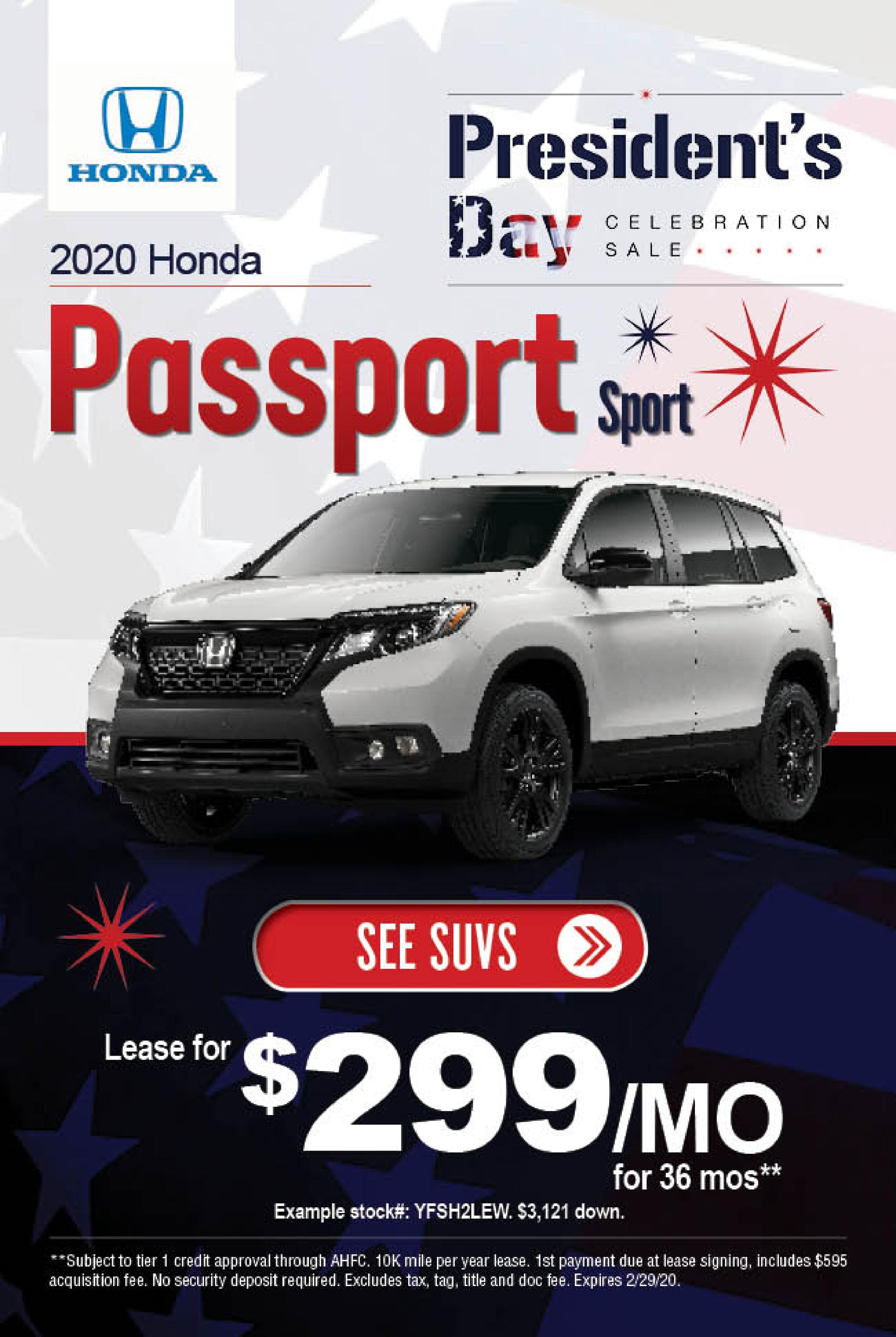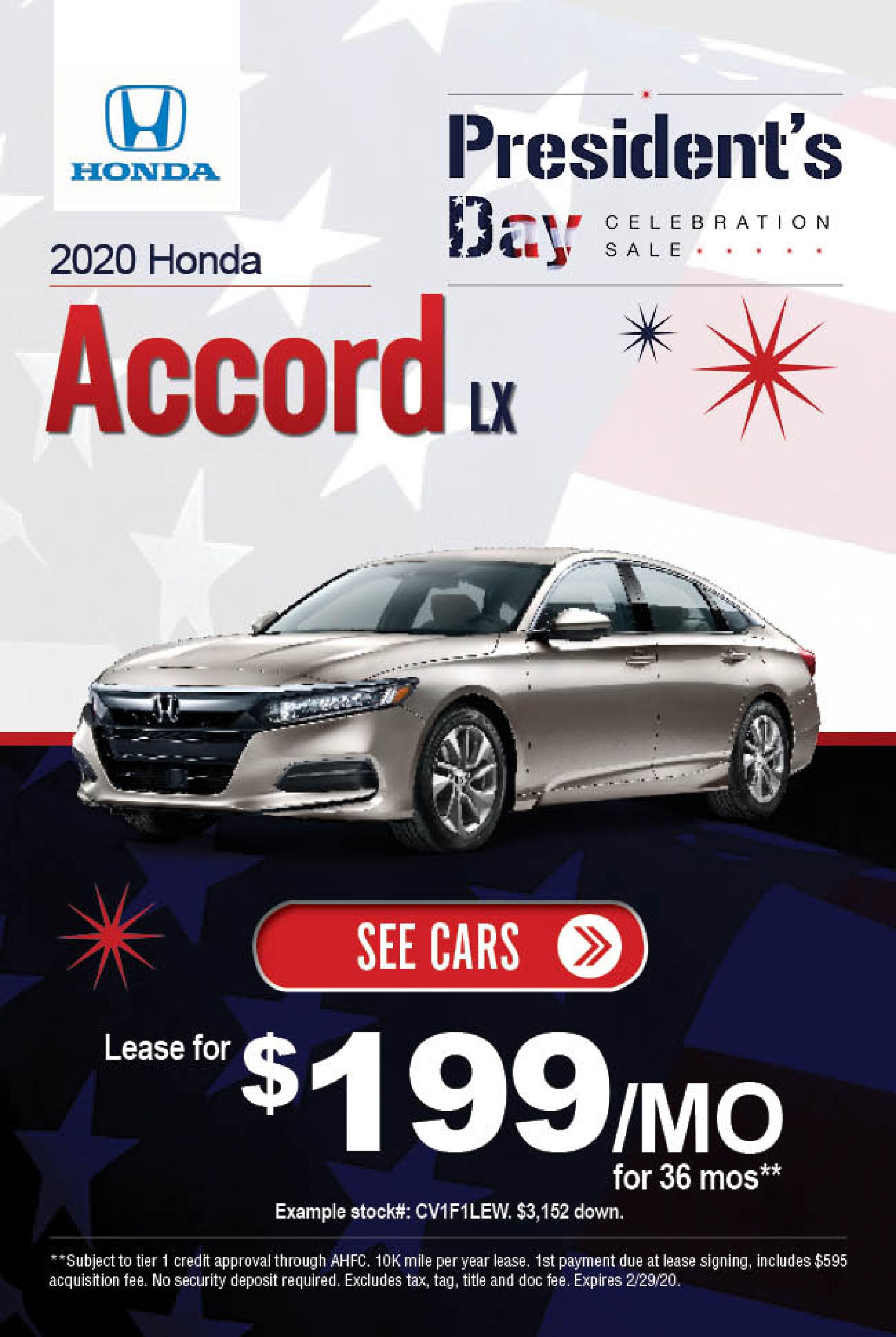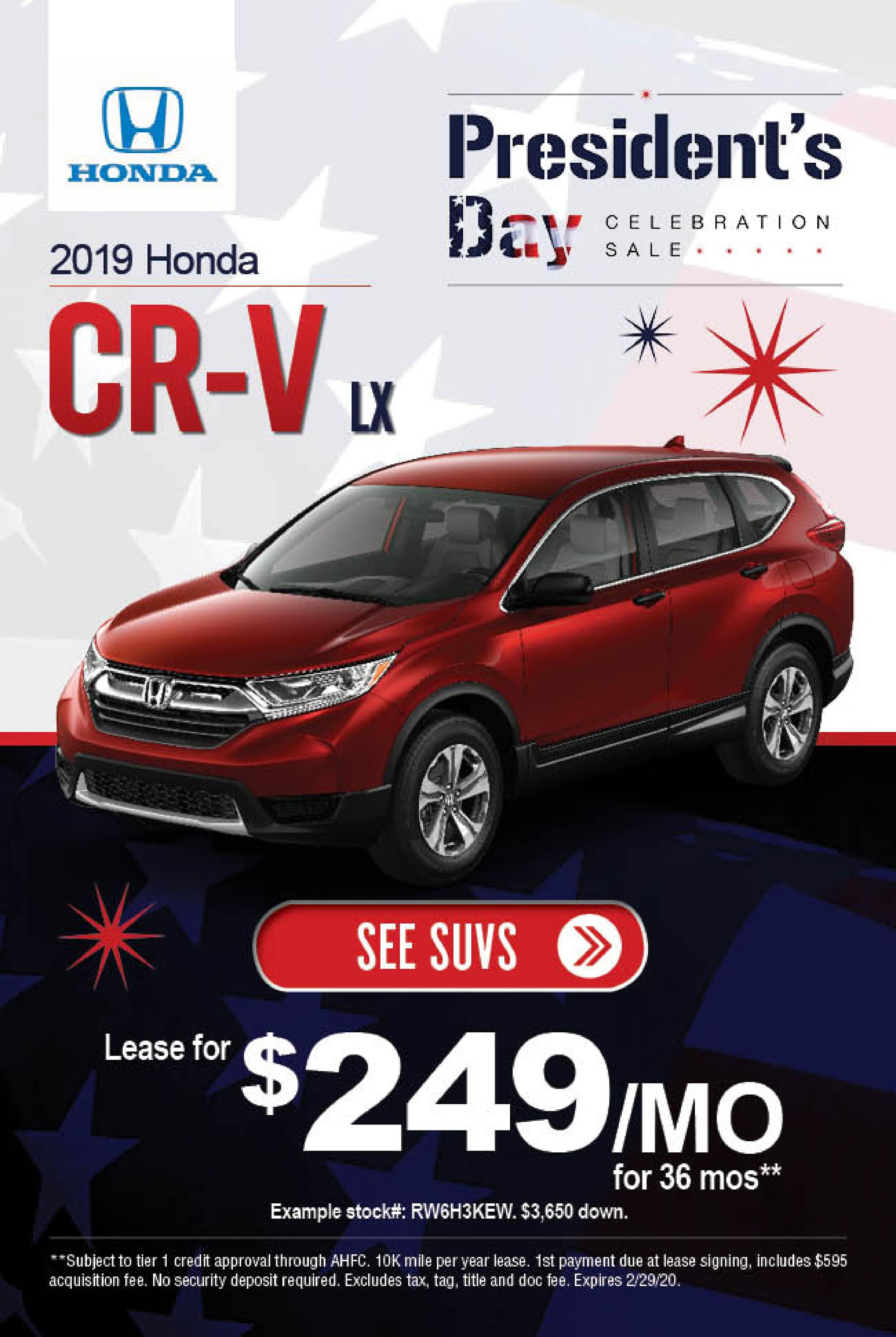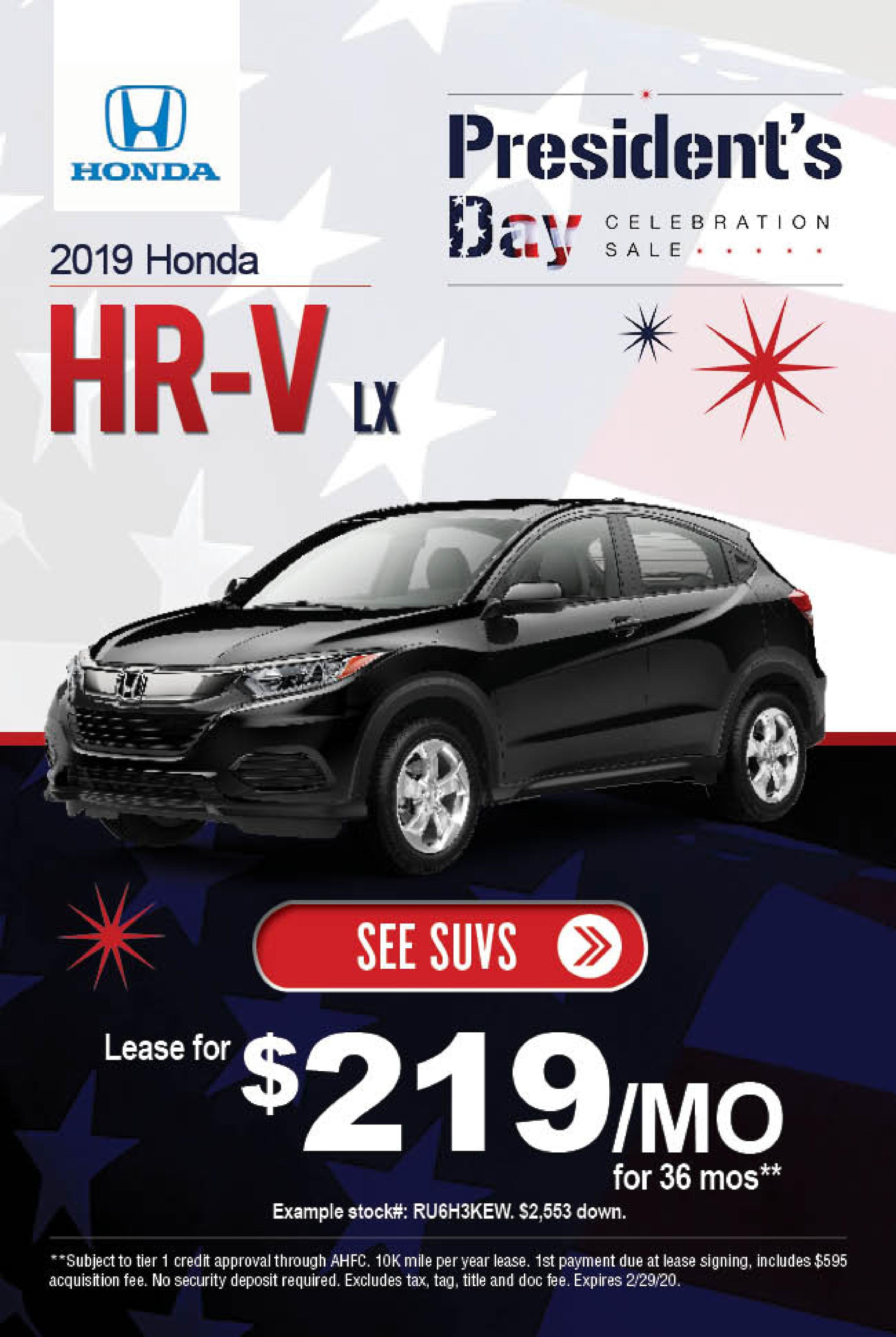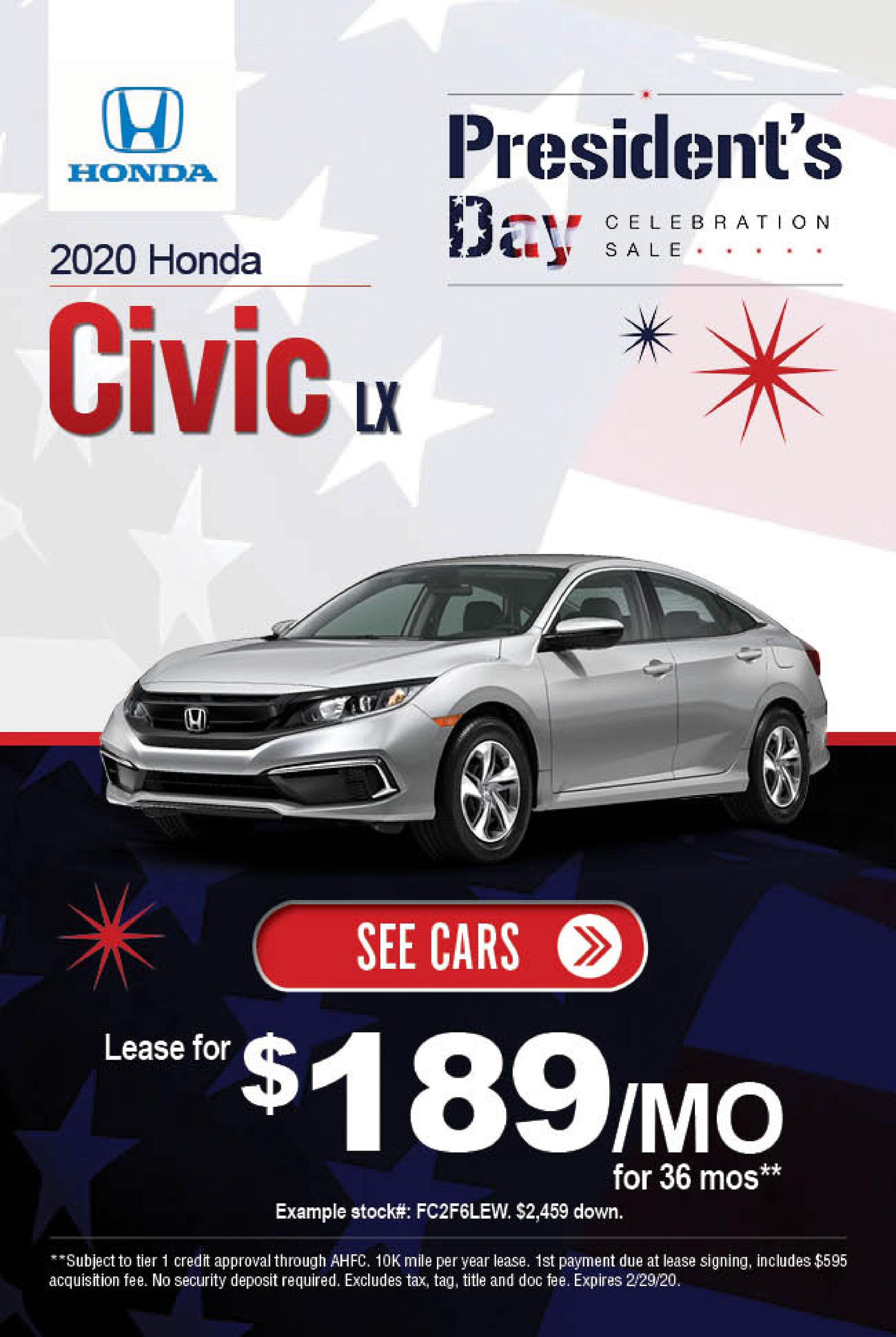 Honda makes some of the best cars on the road, and there's hardly a better time to buy one than during the 2020 President's Day Sales Event. At our Manorville area Honda dealer, we've got an unbelievable selection of great Honda vehicles for you to choose from during this year's event, from compact sedans to powerful trucks.
Gear up to explore the open roads this spring with a new Honda Civic. You can learn why this classic compact is one of the world's most popular vehicles, and why it's consistently named as one of America's best small cars. At Apple Honda, we take pride in being your Riverhead area Civic Central.
If you have a bigger family or prefer a higher vantage point on the road, perhaps take a look at one of the world's best-selling SUVs, the comfortable and capable Honda CR-V. At Apple Honda we offer amazing lease deals on the 2019 and 2020 Honda CR-V!
Need a bit more space in your sedan? Then it might be the Honda Accord calling your name. Like its Civic sibling, it's well-awarded: Car and Driver just put the model on its "2019 10 Best Cars" list, a year after naming the 2018 edition "America's Best Sedan."
And what says America like a pickup truck? Truck aficionados will be happy to know that they can get a great President's Day deal on the Honda Ridgeline, a half-ton pickup that's as good-looking as it is hard-working.
Great President's Day Honda CR-V Deals at Your Manorville Area Honda Dealer
If you're in the need for a new car, you can't go wrong with Honda--and if you're looking for the best deal on one, you shouldn't miss this President's Day Sales Event here at Apple Honda. Whether it's an around-the-town coupe or a full-on work vehicle, our experienced and friendly staff can help you get the best deal around. But don't wait: The event will be over before you know it!
*View U.S. News Best Cars at cars.usnews.com
*Car and Driver, November 2017