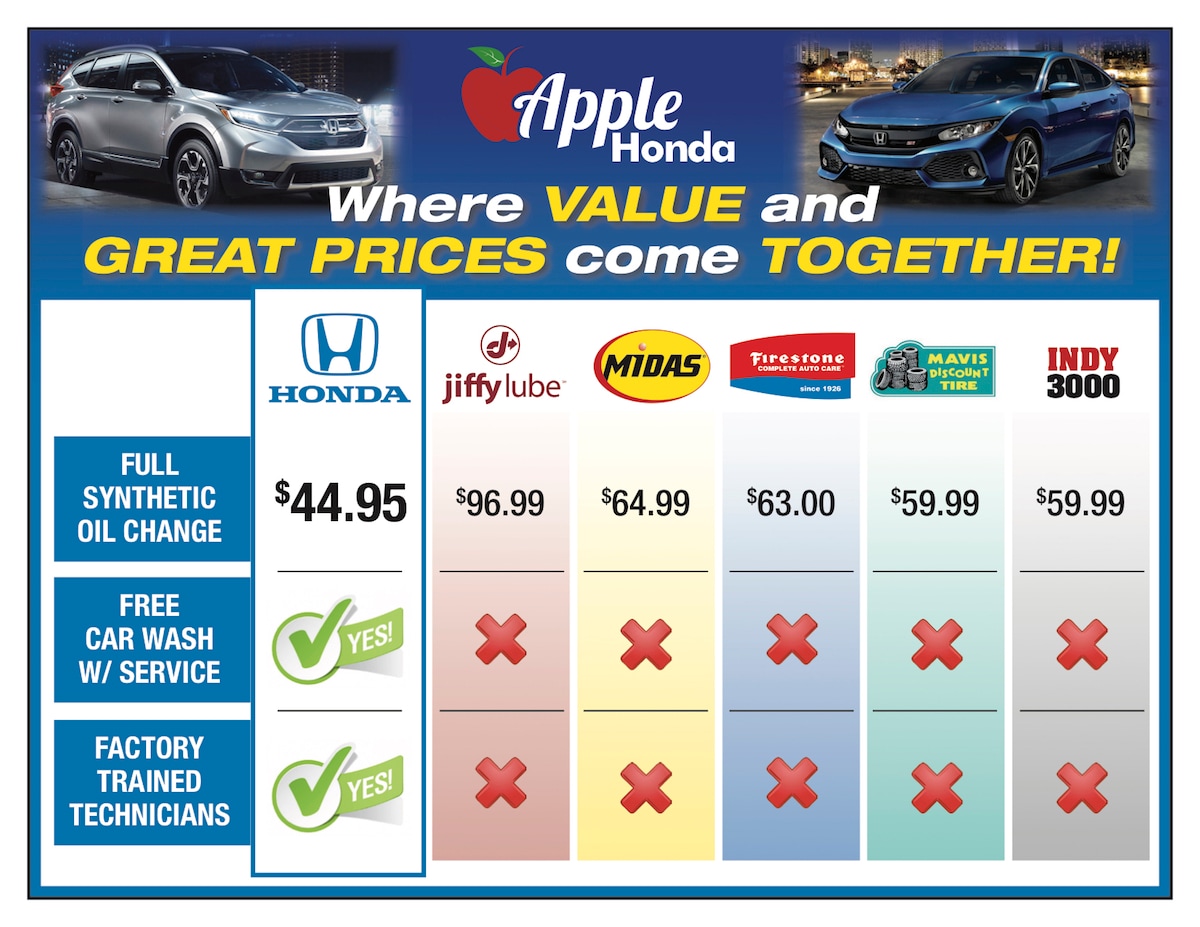 Forget what you thought you knew about getting car service at a dealership. At Apple Honda, not only do we offer fantastic service from factory-trained mechanics, but we also do so at great prices--prices that, in many cases, beat the chain service centers.
At the Apple Honda service center, you can get a full synthetic oil change and new filter for a price that beats out many of the local alternatives. Unlike with those other shops, you know our staff is experienced and certified, so they'll do the job right without making a mess of your car.
Plus, our full synthetic oil change includes something no one else will offer you: a free car wash with your service. After a visit to Apple Honda, your car will be running clean with new oil and looking even cleaner.
Great Value, Great Price
Don't fall for higher prices and worse service from untrained staffers at chain stores: Come visit our Honda service center in Riverhead for a great deal on an oil change. We specialize in Honda repairs and maintenance, and we use authentic manufacturer parts to ensure everything is of the highest quality.
Our team is also well-equipped to service all makes and models so it's no worry if you're driving something other than a Honda--we still offer terrific service at great prices. And with our great periodic service specials, we always strive to find ways for you to save even more money.
Plus, we make things easier for you by allowing you to schedule your appointment online.
Best Price For Oil Changes Near Manorville
We're
conveniently located
near Manorville, Hampton Bay, and Wading River, and are accessible from many other areas in Long Island. So if you're tired of high prices, poor service, and sloppy work, consider Apple Honda for your car's next tune-up, oil change, or repair. There's no job too big or too small for our team.