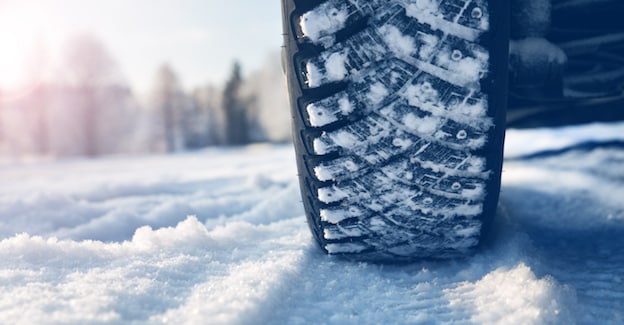 Order Winter Tires
Looking to ensure that your beloved Honda coupe, sedan, hatchback, SUV, or truck is ready to take on the winter in the Manorville area? One of the first steps you can take to promote the safety of you, your passengers, and other motorists around you is to replace your summer or all-season tires with a new set of winter tires. Luckily for you, our Apple Honda tire center in Riverhead, NY is here to explain how a winter tire differs from a traditional tire and what exactly makes them so vital to your everyday commutes.
The Importance of a Winter Tire
In order to deliver optimal braking effects, winter tires are manufactured to have both a flexible rubber compound that retains its elasticity in colder temperatures, as well as a unique tread pattern that's made exclusively for use on snow, slush, and ice. These tires are designed specifically to excel in the winter and have the ability to provide Manorville, Riverhead, Hampton Bays, and Wading River area drivers with increased traction levels, shorter stopping capability, and a significant increase in directional stability at higher speeds. 
All in all, the most important thing to keep in mind in regards to winter weather is that your tires are your vehicle's only point of contact with the road, and for this reason, it is imperative that they are in good condition and ready to take on whatever weather conditions that are thrown their way. 
Order Winter Tires For Your Honda at Our Tire Center in Riverhead, NY
If you would like to hear more about our inventory of Honda winter tires or you would like to schedule a service appointment to have a new set of winter tires installed on your vehicle, please feel free to contact us online or visit us in-person here at Apple Honda! We're conveniently located at 1375 Route 58 in Riverhead, NY, and our service and parts department is open from 7:30 a.m. - 6 p.m. Monday through Friday and 7:30 a.m. - 4 p.m. on Saturdays!
Order Winter Tires