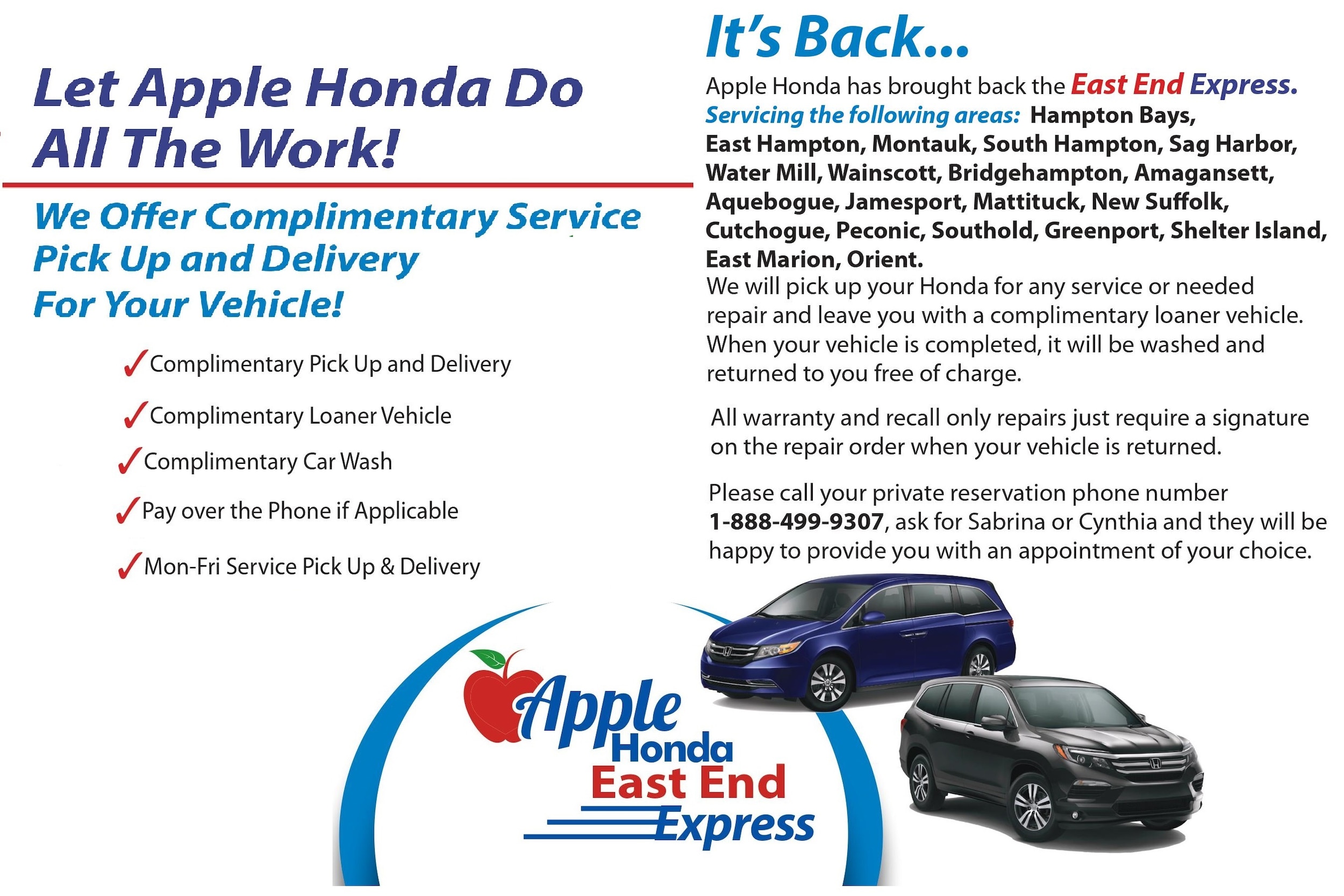 It's Back.... Apple Honda is bringing back the East End Express. If you live in the following Zip Codes you will enjoy all the benefits of full Valet Service.
-Hampton Bays 11946     -East Hampton 11937     -Montauk   11954
-Southampton  11969     -Sag Harbor     11963
-Water Mill        11976     -Wainscott        11975
-Bridgehampton 11932
     -Amagansett    11930
We will pick up your vehicle for any service or needed repair and leave you with a complimentary loaner vehicle. When your vehicle is complete it will be washed  and returned to you free of charge.
If there is any money due for your service or repair, payment is made easy with a credit card over the phone.
All Warranty or Recall only repairs only require a signature on the Repair Order when your vehicle is returned.
Please enjoy your private reservation phone number 1-888-499-9307
 , ask for Cynthia or Sabrina, and they will be excited to provide you with an appointment of your choice.
- Complementary Pick Up and Delivery
-Complementary Loaner Vehicle
-Pay over the Phone if Applicable
Don't let servicing your vehicle be an inconvenience. Let Apple Honda do All the work.