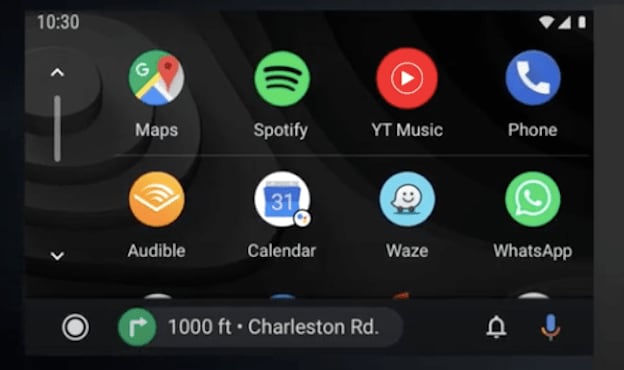 Staying connected digitally is becoming more and more crucial as the years go by and because of this, Honda has decided to equip several of their vehicles with the highly-coveted Android Auto™ infotainment system. If you're new to this technology, however, there's no need to worry, as our Apple Honda dealer near Manorville is here to explain how to get it set up!
What is Android Auto?
Safety has always been our number one priority and because of this, we are thrilled to have such an intelligent infotainment system equipped in the Honda CR-V. Android Auto allows you to utilize many of your smartphone applications through the vehicle's touchscreen without having to actually touch the phone. With Google Assistant capability, Manorville area drivers can easily make hands-free phone calls, seamlessly send and receive text messages, and shuffle through music all while maintaining a tight grip on their steering wheel.
How Can I Connect My Honda CR-V to Android Auto?
If Android Auto is not already installed on your mobile device, you will need to download it from the Google Play Store in order to use this feature with your Honda CR-V. Prior to launching the application, however, you will want to ensure that your smartphone is operating on the latest software update. Once Android Auto has been fully downloaded, go ahead and launch it, being sure to follow all the prompts to set up the application. Next, by using a cable from the original equipment manufacturer, connect your Android device to the USB Smartphone/Audio Interface located in front of the cup holders of your vehicle. Once connected, the start-up information screen should appear on the display, asking if you would like to enable Android Auto. Simply click yes.
Once your device has been connected, touch the icons at the bottom of the display screen to access the following apps.
Google Maps - Voice-guided directions
Phone Dialer - Dial a number manually or from the contacts in your phonebook
Home - To view a list of your recent actions and apps
Media - Access compatible media and audio apps
Exit - Exit Android Auto and view the other screens
If you're looking to take advantage of hands-free operation, simply press and hold the voice command button on your steering wheel or the microphone icon on your Android Auto screen. Through verbal command, you can conveniently access music, text messages, navigation, and a variety of additional applications.
Lastly, if you're an Android user, you will probably look to utilize this feature each time that you enter your vehicle, but if you prefer the standard Honda infotainment interface, you can easily deactivate the Android Auto feature in the settings menu of your Honda CR-V.
Learn More About Your Honda From Apple Honda
To learn more about Android Auto connectivity or to schedule a test drive in a Honda CR-V equipped with this compatibility, please don't hesitate to contact us at Apple Honda today!
New Honda CR-V Inventory